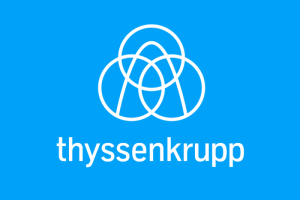 thyssenkrupp Industrial Solutions AG
Global HR Business Partner (all genders welcome)
At thyssenkrupp we have more than 161,000 employees in 79 countries and annual sales of almost €43 billion. We are active in automotive engineering, logistics, plant technology, steel production, elevator manufacturing and much more. We work in large and small businesses all around the world - but we always work together. We have over 200 years of experience in industry and the latest cutting-edge technology. We have a position that's right for you, that piques your interest, and that puts your skills to the test.
---
Global HR Business Partner (all genders welcome)
thyssenkrupp Industrial Solutions AG, Essen
The Industrial Solutions business area of thyssenkrupp is a leading partner for the engineering, construction and service of industrial plants and systems. Based on more than 200 years of experience we supply tailored, turnkey plants and components for customers in the chemical, fertilizer, cement, mining and steel industries. As a system partner to the automotive sector we develop highly specialized solutions to meet the individual requirements of our customers. Around 16,000 employees worldwide form a global network with a technology portfolio that guarantees productivity and cost-efficiency to the highest extent possible.
Your responsibilities
You act as single point of the contact for the Business Unit Board and leadership team within the Business Area Industrial Solutions
You build a strong business relationship with the internal client
You are responsible to lead and manage the people management related agenda
You support proactively the delivery of HR Processes at the client's side
You manage complex and difficult HR Projects cross-functionally
You take over the design of succession plans for key talents and key job positions
You act as the performance improvement driver and provoke positive changes in the people management
You recruit personally on leadership level and steer the recruitment process for all other levels in close cooperation with the central recruitment team
You challenge the organizational structure of the internal client and proposes changes
Your profile
The role requires a degree in a relevant HR discipline and several years of professional experience in international Human Resources leadership positions (operative/strategic)
You have a strong business acumen with a passion for Project Management and Change Management
You possess strong analytical and problem solving skills
You have excellent social, communicational and negotiation skills and you are able to work and lead in very different team constellations
You are experienced in labor law & labor relation issues and have a profound knowledge in these topics
The position requires a fluent oral and written command of German and English
You possess intercultural experience and you are willing to travel internationally
You have a very good knowledge in MS Office (Excel, Power Point, Word)
Our offer to you
At thyssenkrupp we give you the freedom to expand your horizons - with:
flexible work time models
international teams
Competitive salary and a company car
Attractive social benefits, e.g. an excellent company pension scheme
Participation in Group-wide health campaigns
Very good career development opportunities in the team, in the company and in the Group
We work together closely and respect each other, for over 200 years now and up till today. If that is just as important to you as it is to us, please apply online now under specification of your salary requirement and your notice period.
We value diversity and therefore welcome all applications, irrespective of gender, nationality, ethnic and social background, religion and beliefs, disability, age, or sexual orientation and identity.
---
Natalie Hendrich
Head of Sourcing & Recruiting Business Area Industrial Solutions
Tel: 0201 844 534331
veröffentlicht:
läuft aus am